AMMUNITION PROVIDED
The cost of ammunition is included in the cost of this course.
Private Introduction to Defensive Firearms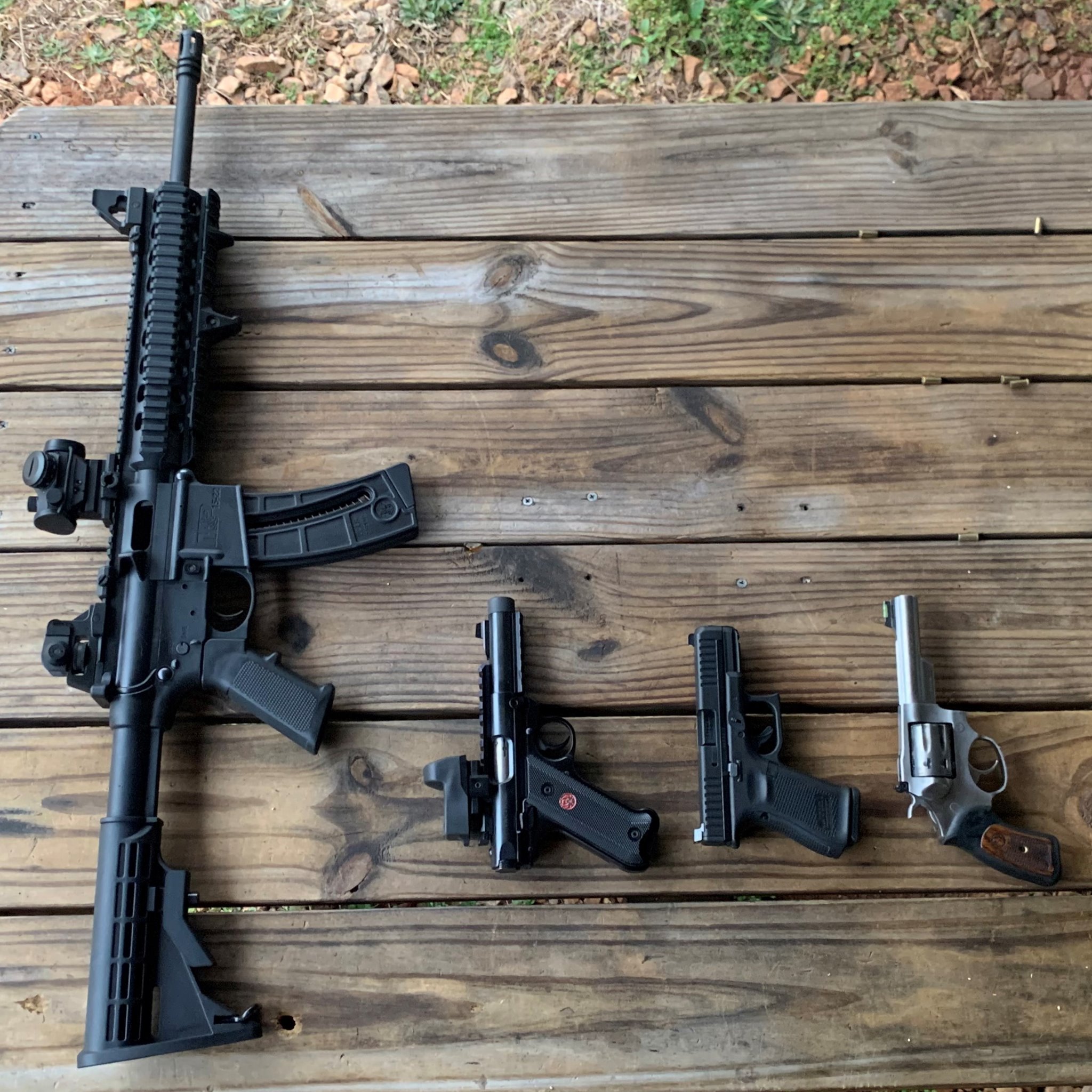 Ammunition is included in the price of this course for all instructor-provided firearms (pistols, semi-auto rifles, and shotguns).
This PRIVATE training option is $200.00 for an individual or $175 per person if attending as part of a group of 2 - 4 students.
RANGE FEES WILL BE PAYABLE TO THE ATHENS GUN CLUB.
This course is taught by appointment during the week and is approximately 4 hours in length. You may schedule this course as an individual or may attend in a group of up to 4 students.

This training provides the student with an overview of the most popular defensive firearms on the market. It is age appropriate for adults and children who demonstrate the necessary maturity to handle firearms.

The course content includes:
Georgia carry and self-defense law

Communicating with law enforcement and first responders

Loading / Unloading / Weapon safety

Fundamentals of shooting

Use of Revolvers and Semi-Auto pistols

Use of Semi-Auto rifles

Use of Pump Shotguns

Live fire exercises on the range
Pistols chambered in .22 caliber will be provided, along with ammunition. The AR-style rifle will also be chambered in .22 caliber for the purpose of teaching the mechanics of use. The shotgun used will be a 12-gauge loaded with reduced recoil 00 buckshot.
Students who already own firearms may bring them with you for use during the lesson. You will need to provide your own ammunition for your personal firearms.