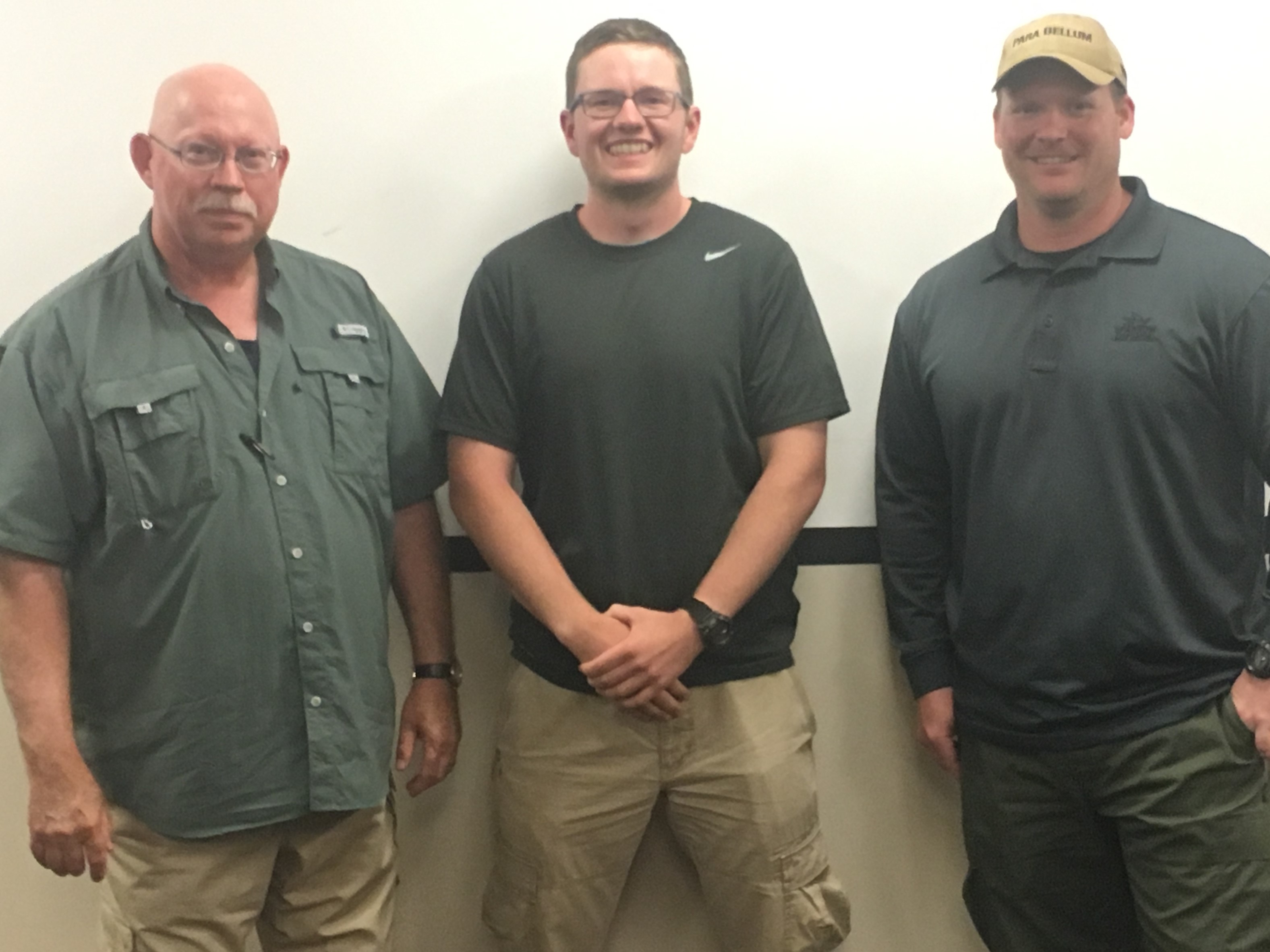 Instructor Development: Range Master - Firearms Instructor Workshop
Andrew Still and Clark Sparrow attended (and completed) the Range Master 3-Day Instructor Development Course.  As you would expect from the name, the course content focused on methods for critiquing and correcting any problems with the student's form as it dealt with concealed carry firearms manipulations.
This Range Master course highlighted the skills most important to the citizen (non Law Enforcement or Military personnel) who carries a concealed firearm.  The shooting  exercises focused on speed of presentation and engagements within "three steps, three seconds, and three rounds".  The statistical information taken from the 66 civilian shootings in which Tom's students have been involved have driven hand guided his lesson content.
In order to graduate the course, students must shoot 90% on both the FBI and Range Master qualification courses.  They must then complete a written test measuring knowledge of the course content with a minimum of 90% accuracy.
Andrew Still and Clark Sparrow both completed the course.  Andrew shot very well with well above a 96% accuracy on both shooting tests.  Clark Sparrow took the Top Gun award with 100% accuracy on both shooting tests and 97.6% on the written test.
This will be the fourth entity through which Clark is certified to instruct.  Prior to this, he was certified through the Georgia Peace Officer Standards and Training (GA POST) Council, the NRA, and John Farnam of Defense Training International.  Andrew Still adds the Range Master certification to his prior NRA Instructor certification.